Thank you to everyone for acu-connecting with us in Vegas!
We had a great turnout to kick off Summit with our session Sunday afternoon. If you weren't able to join us, here's what you missed.
We awarded members of the community who went above and beyond in 2022
The annual acu-connect Awards are given out yearly to stand-out Connectors who demonstrated exemplary initiative and activity over the prior year. We are grateful to have the partnership of these incredible individuals who are such an integral part of our community.
We can't thank our community members enough for all their incredible support and commitment to our rapidly-growing acu-connect community. These tireless individuals selflessly contribute their time, knowledge, and expertise to our organization to help the community grow while connecting people and technologies together.
Top acu-connector: Foy Mainor, Acumatica
Top acu-connector: Dennis Easter, Algorithm
The Second Annual Steigy Award: Ammah Billington, Quadient Accounts Receivable by YayPay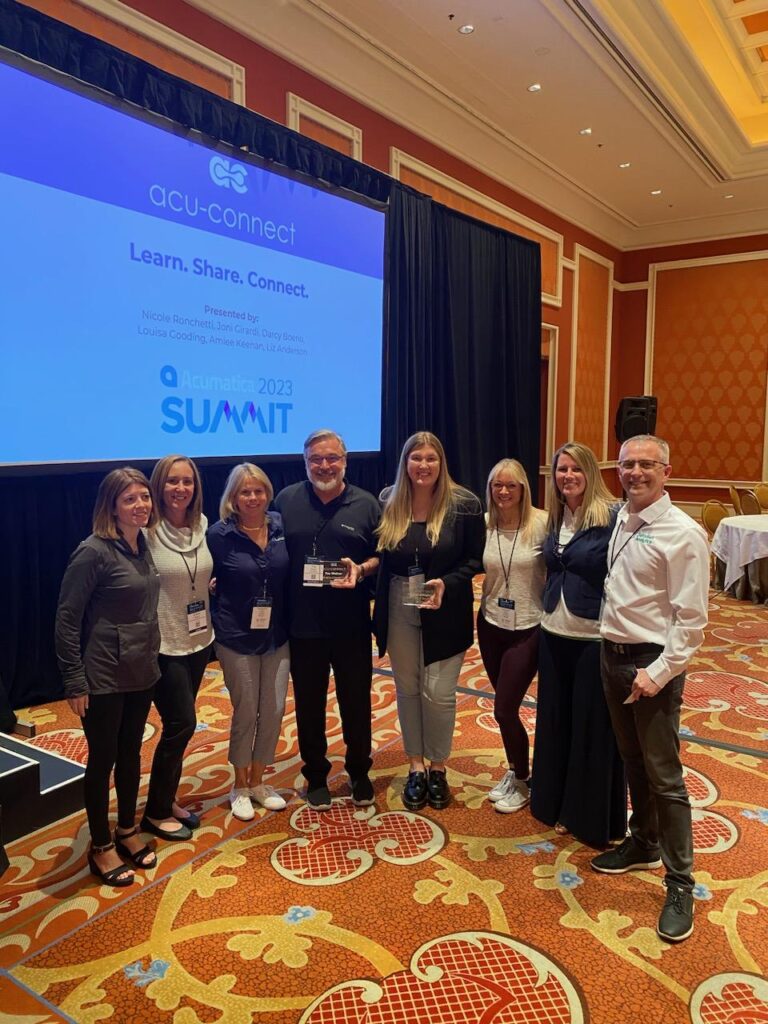 The Board of Directors with the award winners
Nicole Ronchetti, Darcy Boerio, Louisa Gooding, Foy Mainor, Ammah Billington, Amiee Keenan, Liz Anderson, Joni Girardi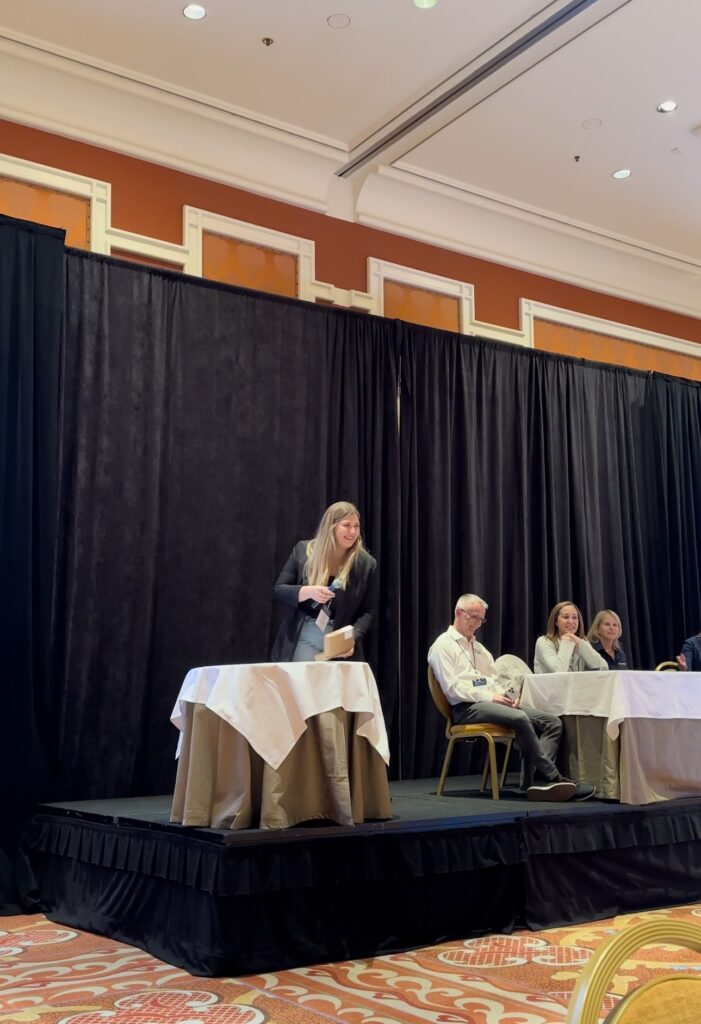 Ammah accepting her award
We gave away some serious money!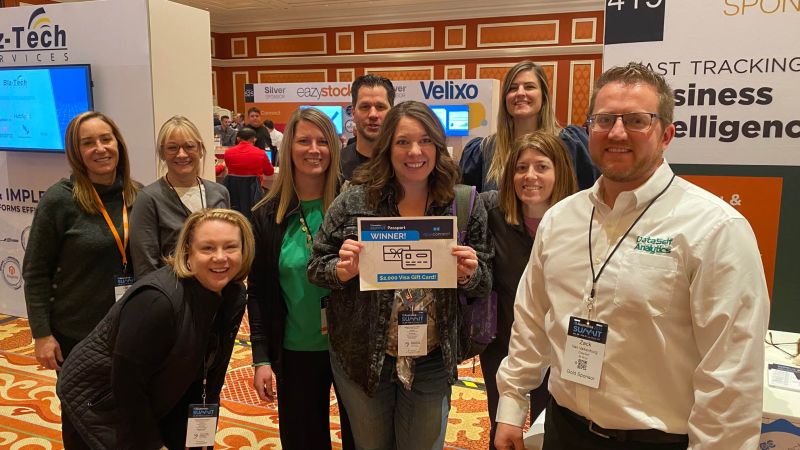 acu-connect sponsors got together for a passport drawing. Attendees who collected stamps from each of the booths on the passport were entered to win. Elizabeth Laborde was the lucky winner of the $2,000 VISA gift card!
We were serenaded by Tim Rodman
Anyone else still have this catchy tune in your head? We had a great time singing along with Tim for his clever and original Acumatica song.
"Acumatica, you're the cloud ERP"

We loved @TimRodman's Acumatica song🎶#AcumaticaSummit pic.twitter.com/JWkknveYot

— acu-connect (@acu_connect) January 30, 2023
We talked to the press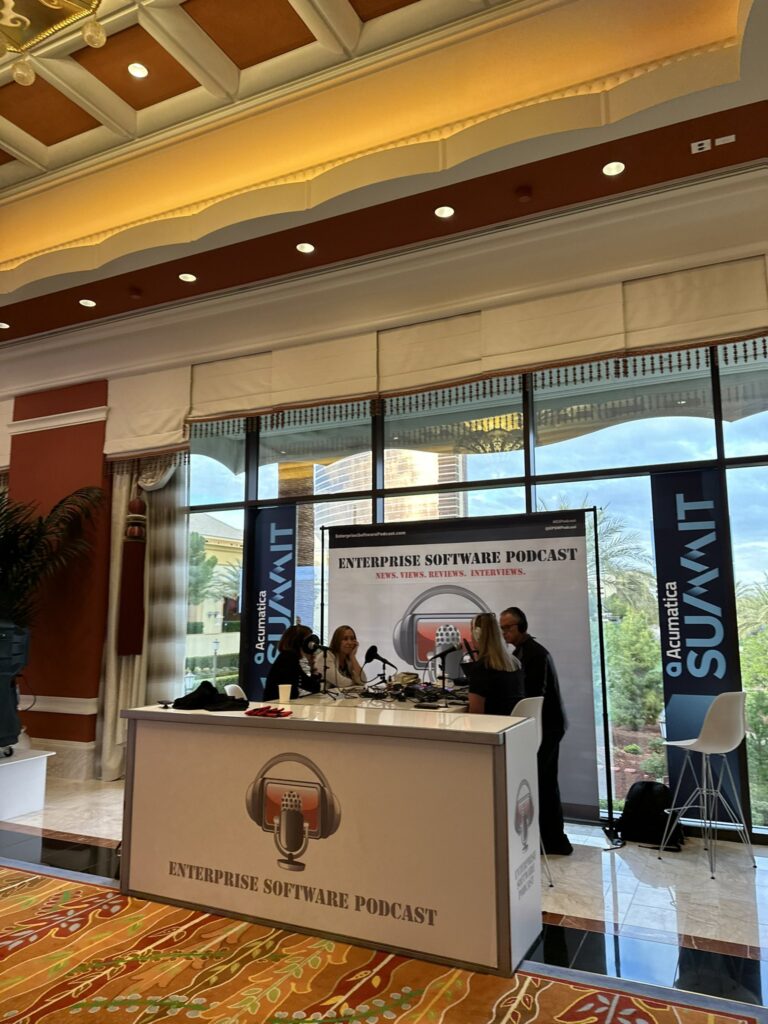 Board President Nicole Ronchetti and Treasurer Liz Anderson were interviewed for Enterprise Software Podcast's on site coverage.
We are proud and honored to partner with all our community members. If you would like to learn more about subscribing to the acu-connect community or have questions about upcoming events and activities, please contact us today.
 About acu-connect: With educational presentations, activities, and events, acu-connect is the place to go for help understanding the best Acumatica-integrated solutions for your company. Explore your options now with in-depth resources from acu-connect.
 Disclaimer: Past and present board members as well as paid members of the community are not eligible to win awards. Individuals must be official members of acu-connect via sign-up through the community website.