acu-connect Retail Panel Discussion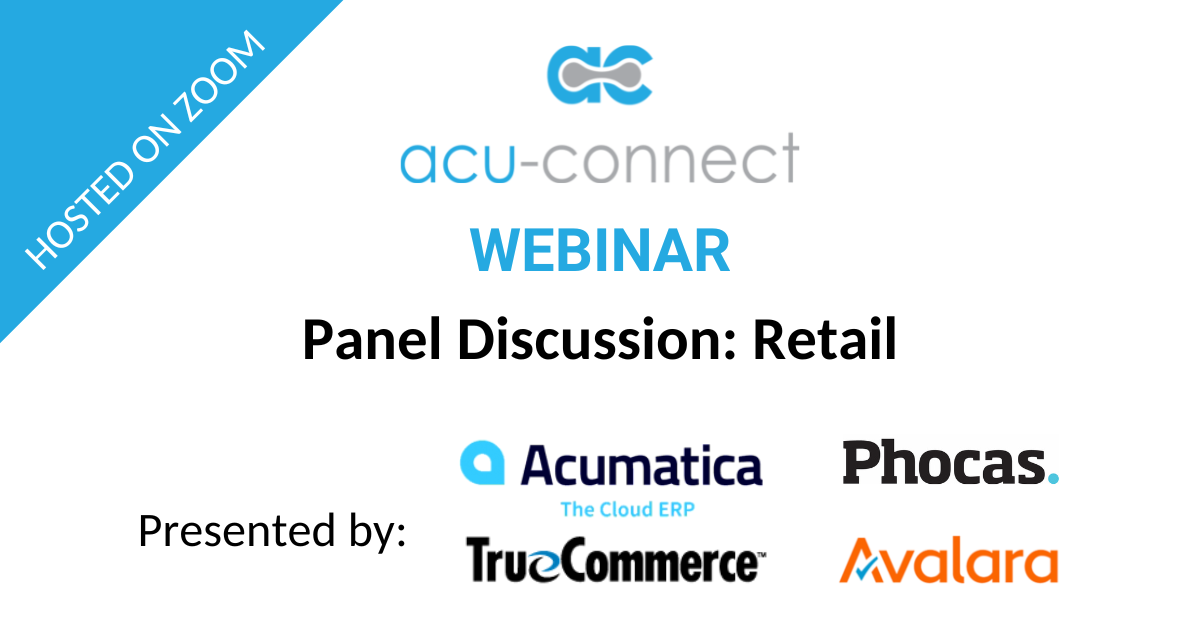 The retail industry had it share of ups and downs over the last few years. We've learned having an omnichannel strategy is more important now than ever so you can stay relevant and give consumers an easy and seamless experience.
What do merchants need to know to be successful?
In this panel discussion, you can talk to the experts about:
Inventory headaches and how to alleviate them
Nexus issues and why it applies to sellers
How you can analyze spending patterns and behavior
Here's our line-up of speakers:
Josh Fischer – Director of Product Management, Retail-Commerce Edition, Acumatica
Jeff Franklin – Channel Manager, TrueCommerce
Rick Bennett – Sr. Sales Executive, Avalara
Kristin Bendit – Jr. Partner Alliance Manager, Phocas
Please join us for the first acu-connect panel discussion!
Date: May 20, 2022
Time: 1:00 EDT