Acumatica 2023 R1 Tips and Tricks Webinar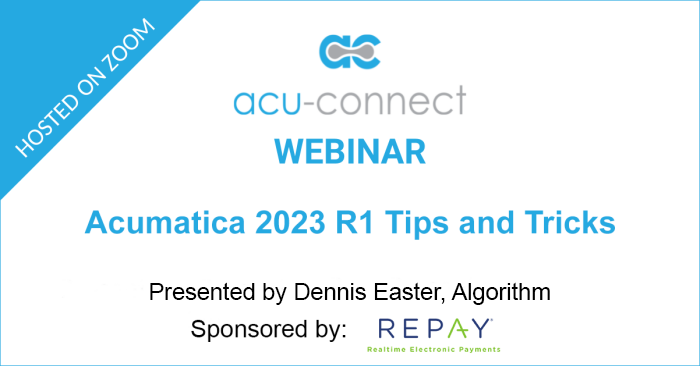 Acumatica 2023 R1 is here!
Join us to discover what's new in this release of Acumatica and catch some tips and tricks for using the new features and functionality.
During this webinar, we'll cover:
New InfoTips that are designed to help you more easily find answers to your questions
CRM Delegation that helps keep tasks moving forward when team members are out of the office
Sales Order Entry improvements that help you better understand products coming and going
Manufacturing enhancements that increase efficiency, save you time, and streamline reporting
Don't miss this opportunity to learn more about Acumatica 2023 R1.
Register for the upcoming webinar today!
Presented by: Dennis Easter, Algorithm
Sponsored by: REPAY
Date: May 19, 2023
Time: 2:00 pm EST
Register