March 20, 2020 at 6:26 pm
#10294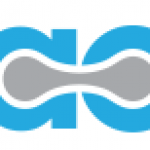 acu-connect
Keymaster
Copying this feedback we got on another forum topic from @shawnslavin that is very applicable to this topic. Thanks for the great insights, Shawn!:
"With all that is going on in the country right now surrounding the coronavirus, I suspect companies, and more importantly, people who have never worked from a remote environment are scrambling to embrace our new reality.
Overall, I think we, as a community, need to provide more 'how to' help with how to transition from paper-based processes to digital ones. Systems like Acumatica help lay the foundation, but that doesn't mean that people have embraced paperless processing. These folks need help figuring out:
How to I avoid physical mail, both outgoing and incoming?
How do we get vendors to stop sending paper bills and work with digital copies instead?
How do we make this transition quickly and at scale?
How do we get customers to accept digital invoices instead of paper documents?
How do we quickly implement customer payment processing via ACH and or credit card receipts?
How we stop sending checks and pay bills via credit card or ACH?
Times of significant disruption create great opportunities if you know where to look. This 'crisis' is the time for us to take a leadership role and look for ways to help our customers. This means looking into what the customer needs most, rather than what we want to sell. Once we know what they need, we can tailor our current products, services, and tools to help. Who knows, maybe we can do more than just keep doors open, we can thrive in what will surely be a new paradigm."