December 12, 2019 at 4:42 am
#9925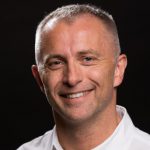 Joni Girardi
Participant
Unlike Jeff, I look forward to Vegas' FREEZING weather. I know, anything above 30F in late Jan is warm for most of the country. Hahahaha!
I also look forward to having drinks on me to the acu-connect user above who said that want to see me on stage again. 😉
And I sure look forward to meeting with all friends, partners and clients from this exciting community, making new ones, and feeling the buzz in the air and conversations.