Manufacturers – STOP Manual Tasks in Accounting & Shipping/Receiving Webinar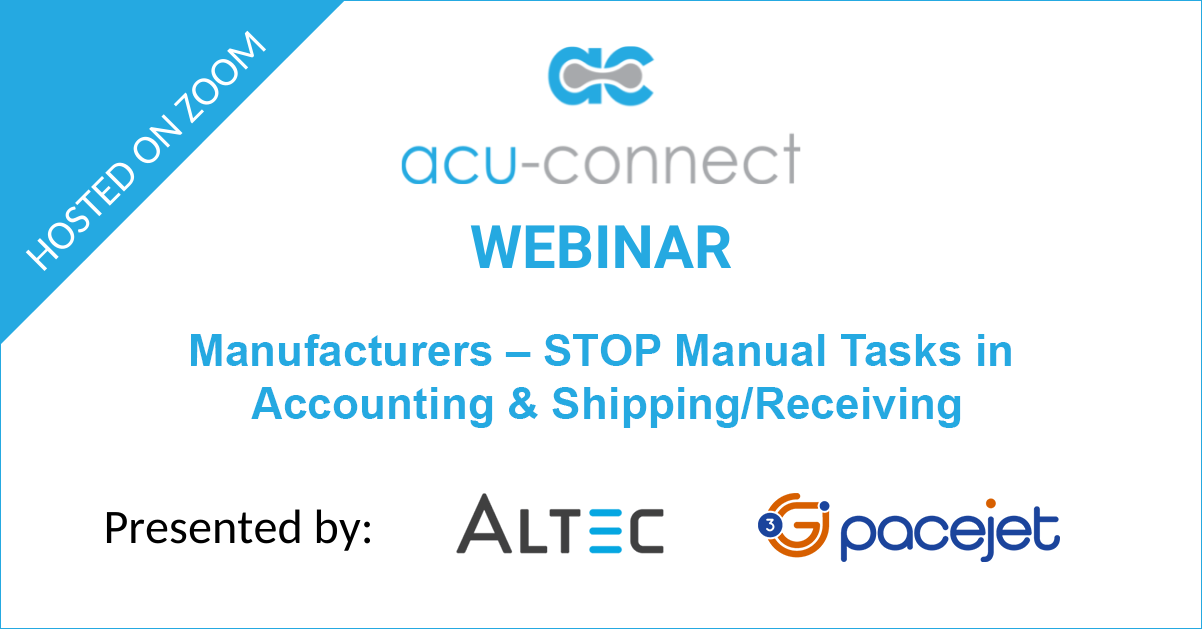 As a manufacturer you have specific challenges, and the ability to scale your business, especially with the current labor shortage, is top-of-mind. Automation is a key component, not just on the manufacturing floor but also in your back-office operations.
Learn how to extend Acumatica's capabilities and reduce your time on manual tasks in both your accounting and shipping/receiving processes.
Join Altec and PaceJet for this unique panel discussion about how business process automation can result in significant time and cost savings. The panel will share:
How their solutions work
How seamless Acumatica integrations streamline processes
Customer successes
Register today to save your spot so you can learn how to maximize your Acumatica solution in accounting and shipping/receiving.
Date: November 15, 2022
Time: 1:00 EST