"DataSelf Lite should help many organizations find and maintain a single version of the truth in a simple and effective way. "

Jon Roskill, CEO of Acumatica
Powerful data warehousing and BI don't always go hand-in-hand with ease-of-use. Too often, data are located in department silos that are not easily accessed. Decision makers need the power, but they also need simple ways to get accurate data from across the business.Now, DataSelf Analytics Lite brings powerful, self-service Tableau and data warehousing for Acumatica Cloud ERP users. In a recent press release, DataSelf Analytics and Acumatica announced that DataSelf Analytics Lite will be distributed by Acumatica and is included on its price list.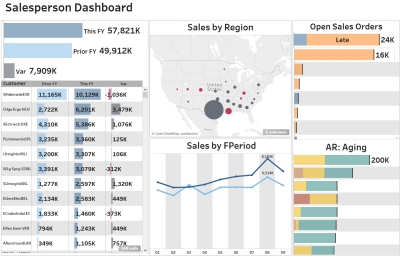 DataSelf Analytics Lite: Self-Service Acumatica BI
DataSelf Analytics Lite is an entry-level version of DataSelf's enterprise business intelligence and data warehousing solution. Decision makers crave empowering analytics tools such as Tableau and Power BI, but organizations struggle connecting them to their data silos. DataSelf Lite solves that problem by providing a self-service cloud data warehouse with a clean, fast and reliable data pipeline from Acumatica. On top of that, natural language query and templates provide over one million ways to slice and dice that data.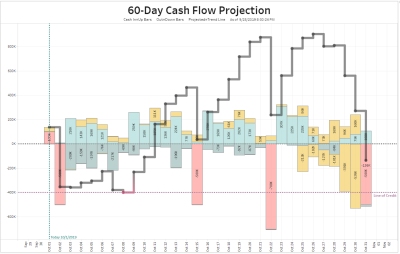 DataSelf Lite First Available for Acumatica Cloud ERP
DataSelf Analytics Lite was introduced at the Acumatica Cloud ERP 2019 R2 roadshow in Boston. The self-service Acumatica BI can be embedded in Acumatica Cloud ERP. With one click, Lite users can open Acumatica pages in order to drill down into the underlying documents. Acumatica users who are looking for easier reporting and analytics can order DataSelf Lite directly from the Acumatica price list.
The enterprise version of DataSelf Analytics has been available for Acumatica users since early 2018. It is a full-fledged data warehouse that can be customized and includes a wide range of features to efficiently handle large data volumes across multiple companies.
When Acumatica needed greater insight on its data, it chose DataSelf Analytics for its internal analytics. DataSelf's cloud data warehouse provides fast and reliable reporting foundation for Acumatica. Read more about it.
Learn More: Free Webinars and Training Sessions
As part of the product launch, DataSelf will hold free webinars and training sessions in the coming weeks (register at https://www.dataself.com/webinars). Orders placed through the end of October will get five additional Viewer user licenses for free through March 31, 2010.