Repay, previously APS Payments, Clears Up Confusion About Credit Card Payments in Acumatica with This Guide
Whether your business is new to credit cards or you've been processing credit card payments in Acumatica for years, you know there's a lot to know about integrated card processing and payments. 
For example, did you know that there are actually 9 steps that must occur every single time you run a credit card? Wow!
The Merchant's Guide to Integrated Payments Processing helps you understand everything you need to know about the card processing industry (including what each of those 9 steps are), so you can fast-track your learning and leverage your knowledge to lower your costs and improve your business efficiency
Why Learn About Credit Card Payments in Acumatica?
If you've already been processing payments in Acumatica for a while, you may wonder if it's worth your time to read a guide and learn about the ins and outs of credit card processing and your options. Great question! 
Here's your answer:
It is definitely worth your time to learn all you can about credit card processing because the solution you choose deeply impacts your business. 
After all, the way you process cards (and other non-cash payments for that matter), affects your: 
Customer satisfaction
Cash flow
Workflow efficiency
Bottom line
What You'll Get from the Guide
Now that we've covered the why of learning about credit card payments in Acumatica, let's talk about the what – as in what you will know after reading this guide.
Get a who's who of all the players in the payments industry, learn key terminology, and get insight on how the whole process works from end to end. 
Get the facts on fees, pricing models, and what Level 3 savings are and how you can qualify for them to lower your processing rates significantly. 
Numbers are a big part of the payments industry, so this section goes in-depth to explain who's charging you, what they're charging, and (most importantly) what's negotiable in those charges.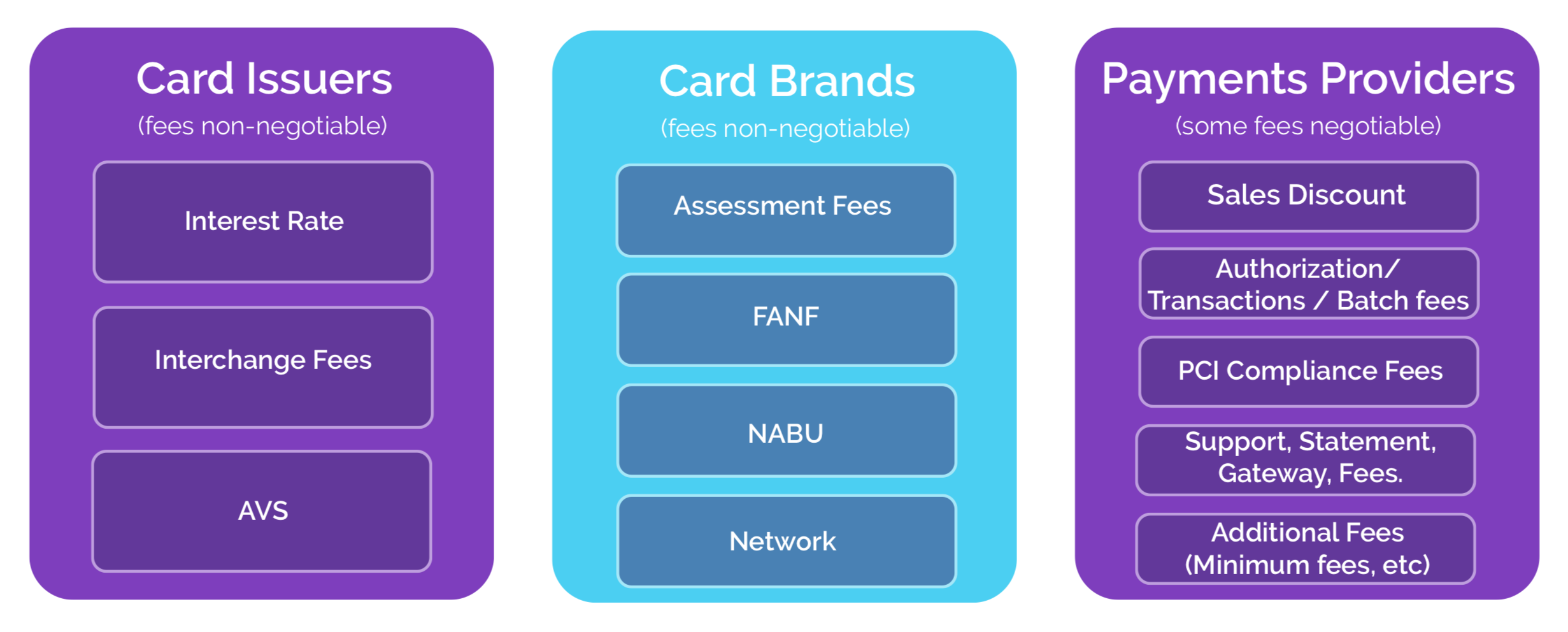 Gain insight into the full range of options that your business can take advantage of to make payments easier, faster, and more profitable for you with this section on features and functionality. 
In this section, you'll also learn why omni-channel payments are a kickstarter for increased sales post-COVID, and you'll hear about the make-or-break item you should never settle for with a payment solutions provider. 
Build your familiarity with key differentiators you'll want to be on the lookout for when you're selecting a provider. Learn about 8 important questions to ask the provider, as well as 10 features you'll want to lock in. 
In addition, you'll also understand key card processing information, such as the details on PCI compliance (with handy "how to" tips), and you'll get a glossary you can use as a quick reference as you're investigating your options for payment solutions providers. 
There's a lot to the guide, but it's not hard to read. In fact, flipping through the guide you'll realize that all you really need to ensure you get the right credit card processing solution is a friend in the industry. 
Why Repay for your Acumatica Payment Processing Needs?
Repay, formerly APS Payments, offers omni-channel B2C and B2B integrated payment solutions and is a gateway and processor that is trusted by thousands of merchants daily to process payments. Repay has a team of payment industry experts standing by to educate you on integrated credit card processing.  With payment integrations to Acumatica and leading shopping carts like BigCommerce, Magento, WooCommerce, Miva, and more, Repay is leading the way in the payments industry by providing omni-channel integrated payment solutions and 24/7 live customer support.