acu-connect Panel Discussion: Construction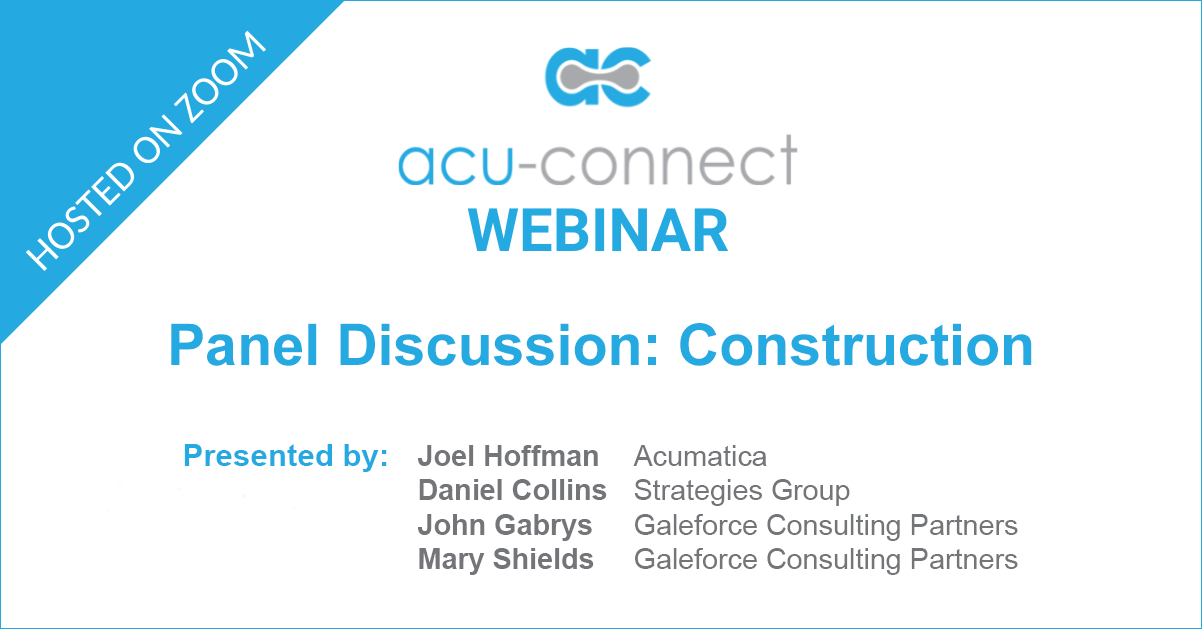 Managing a construction company comes with unique challenges. Whether it's tracking projects and costs, trying to manage a large distributed inventory, or simply getting the necessary data and reporting; the Acumatica eco-system has the solutions your construction company needs.
Join our team of experts for a discussion about these construction-industry topics and more:
Project accounting and cost tracking in real time so you can take corrective action and improve project margins
Inventory management, making it easier to find parts and materials while also helping you optimize inventory levels
Reporting challenges and how to get the actionable data in the format that you need
Automation and how it can streamline operations and reduce labor costs
Don't miss this opportunity to learn more about solutions that will streamline operations for your construction company.
Register for the webinar today!
Presented by:
Joel Hoffman, Acumatica
Daniel Collins, Strategies Group
John Gabrys, Galeforce Consulting Partners
Mary Shields, Galeforce Consulting Partners
Date: July 27, 2023
Time: 2:00 pm EDT/ 11:00 am PST