Join Us for acuCONNECT 2022!
acuCONNECT 2022 is our third-annual virtual conference that focuses exclusively on Acumatica Cloud ERP customers and partners! Join us on September 14-15 for your chance to:
Learn from experts, solution providers, and other users how to get the most from Acumatica
Share your knowledge about how you use Acumatica to manage your business
Connect with other acu-connect community members and experts
Don't miss this incredible opportunity to learn more about Acumatica Cloud ERP – not to mention the chance to win prizes, have fun, and it's FREE thanks to the generous support of our sponsors!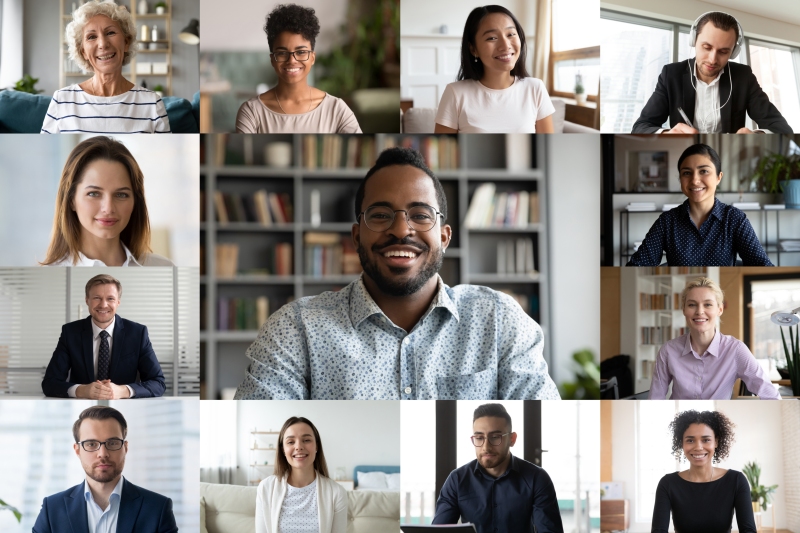 Why Attend acuCONNECT 2022?
acuCONNECT provides an opportunity to learn more about Acumatica Cloud ERP, the chance to connect with other Acumatica users and experts, and the opportunity to share your Acumatica best practices and experiences. Best of all, it's free and like using Acumatica, you can connect from anywhere.
Still not sure if acuCONNECT is right for you? Check out some of the content from previous acuCONNECT events.
Insightful Sessions
acuCONNECT includes an agenda packed with insightful sessions designed to deepen your Acumatica product knowledge and highlight solutions that can help you get the most out of your Acumatica investment. Check out the packed agenda for acuCONNECT 2022, or if you want to see sessions from previous acuCONNECT events, check out the acuCONNECT 2021 and acuCONNECT 2020 session recordings.
Explore Solutions
acuCONNECT includes a virtual Expo Hall where solution providers can help you discover solutions that expand the capabilities of Acumatica Cloud ERP. Seize the opportunity to speak directly to solution providers about your business and hear how they can solve specifically for your business challenges. Check out our list of vendors who will have their solutions on hand for discussion.
Networking Opportunities
acuCONNECT includes breaks between sessions and end-of-the-day social events. Connect with other Acumatica users and discuss solutions for industry-specific challenges. Make connections with others in the same industry using Acumatica Cloud ERP to manage their business – and keep the connection and knowledge sharing going after the event!
Agenda
Note: Agenda subject to change without notice, all times listed are Eastern Standard Time (UTC-4).
Shut Up and Eat Your French Fries! – Asking Effective Questions
Ed will present "Shut Up and Eat Your French Fries! Asking Effective Question". This session is dedicated to the possibility that professionals can greatly increase the value they provide to their customers if they hone their skills at asking better, more effective questions.
Ed Kless
Co-Host of the Soul of Enterprise Podcast with Ron Baker
Inbound, Outbound – Next-Generation Payments for Acumatica
B2B transaction complexity slowing down your cash flow? REPAY can help with their AP & AR integrations to Acumatica.
Acumatica Developers Program Update
Learn about the program and related resources and events from Acumatica Senior Platform Evangelist Mark Franks.
Visit the Expo area to chat with vendors and enter to win prizes!
Why Your Company Needs Power BI or Tableau Today
Why you need BI, why you should choose Power BI or Tableau, and how to get value from them on day one and onwards.
Take a quick break, then jump back into the stage area to see what's coming up next!
Shine a Light on Financial Reporting
Join Phocas to give your team the independence and confidence to analyze financial data themselves to gain actionable insights.
Jordan Schroeder
Phocas Software
Beyond AP Automation – Automate ALL Your Accounting Processes
Extend your AP capabilities – Learn how DocLink streamlines paper-based processes in AR and for processing sales orders from quote to cash.
Day 2 Keynote with John Case
For the third year in a row, Acumatica is showing their support for our event by offering a CEO keynote. Don't miss your chance to hear from Acumatica's new CEO in one of his first community appearances since taking the helm.
John Case
CEO of Acumatica
Supercharge Your Acumatica Shipping with StarShip
If you're looking to save time, money and boost your shipping process – don't miss this session!
Go to the Networking area to see who you might meet live on camera!
Stop by the Expo hall and say hi to our sponsors while entering to win prizes!
Creating Agility within Your Supply Chain
Smart demand planning requires visibility of operations and data. With Netstock you can plan for uncertainty and forecast future demand.
Barry Kukkuk
President & Co-Founder, NETSTOCK
Shipping in a Constrained World
Adopting shipping best practices and leveraging technologies to help businesses grow in a time of constraint – people, cost, and time.
80s & 90s Music Trivia Sponsored by YayPay
Join us for game time, giveaways, and more!
acuCONNECT 2022 Sponsors
acuCONNECT 2022 is made possible by the generous support of our event sponsors.