Up Your Acumatica Game with acuCONNECT 2023
acuCONNECT provides an opportunity to learn more about Acumatica Cloud ERP, the chance to connect with other Acumatica users and experts, and the opportunity to share your Acumatica best practices and experiences. Best of all, it's free and like using Acumatica, you can connect from anywhere.
Insightful Sessions
acuCONNECT includes an agenda packed with insightful sessions designed to deepen your Acumatica product knowledge and highlight solutions that can help you get the most out of your Acumatica investment.
Check out out all of the valuable content from  previous acuCONNECT events:
Discover Solutions
acuCONNECT includes a virtual Expo Hall where solution providers will help you discover ways to expand the capabilities of Acumatica. Seize the opportunity to speak directly to solution providers about your business, and hear how they can solve your specific business challenges.
Share and Make Connections
acuCONNECT includes breaks between sessions and end-of-the-day social events. Connect with other Acumatica users and discuss solutions for industry-specific challenges. Make connections with others in the same industry using Acumatica Cloud ERP to manage their business – and keep the connection and knowledge sharing going after the event!
Don't Miss Any of the acuCONNECT 2023 Action
acuCONNECT 2023 is our fourth-annual virtual conference that focuses exclusively on Acumatica Cloud ERP customers and partners!
It's incredible opportunity to discover how your business can get even more out of Acumatica – not to mention the chance to win prizes, have fun, and it's FREE thanks to the generous support of our sponsors!
Don't miss any of the acuCONNECT 2023 action! Provide your contact details and we'll let you know as soon as registration opens!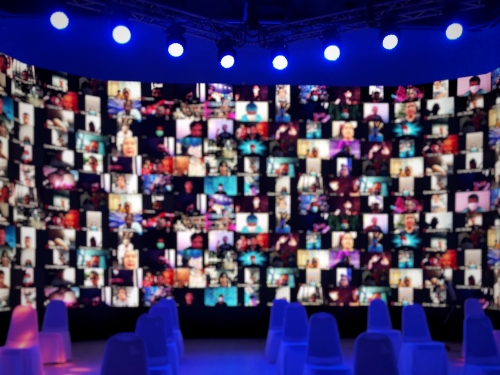 Interested acuCONNECT 2023 Sponsorship Opportunities?
Reach out to the team at acu-connect today to learn more about sponsorship opportunities for acuCONNECT 2023. It's a great way to connect with the acu-connect community and increase awareness about your solutions and services!
Still Not a Member of acu-connect?
The annual acuCONNECT virtual conference is only one way our community connects to discuss and learn more about Acumatica Cloud ERP. Subscribe today and continue to learn from Acumatica subject experts, share your Acumatica knowledge, and connect with other Acumatica users in your industry year around!