THE Virtual Conference for Acumatica Customers and Partners! Did You Miss acuCONNECT 2020?
Did you miss one of the insightful sessions from acuCONNECT 2020? Do you want to download session materials? No problem.
acu-connect members can view on-demand recordings and download session materials from this members only page. Don't miss this opportunity to learn from our Acumatica subject matter experts!
Just click the button below to access all of the valuable acuCONNECT 2020 content on demand!
Note: You must be logged into the site to access this page.
Ready to Join acu-connect?
Want to access the acuCONNECT 2020 session recordings and materials, but you're not a member of acu-connect? Join today, and learn from Acumatica subject experts, share your Acumatica knowledge, and connect with other Acumatica users in your industry.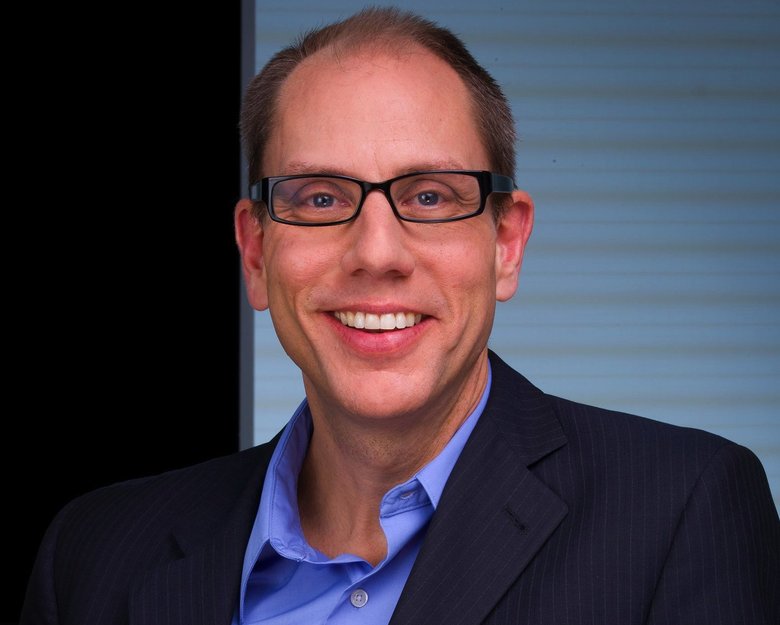 Jon Roskill has 25 years of leadership experience in the software business. He joined Acumatica after a 20-year career at Microsoft where he led efforts in many areas including product development for developer tools, as well as the business operations, strategy, and marketing for all of Microsoft US. Jon's previous role at Microsoft was Corporate Vice President for the Worldwide Partner Group where he led a global sales and marketing team of more than 5,000 employees and Microsoft's 640,000 partners.
Jon Roskill
Chief Executive Officer
Acumatica
Have an idea for a session you would like to present at acuCONNECT 2020? Submit your idea today!
Jon Roskill
Chief Executive Officer
Acumatica
The Future of B2B Payments – Adapting to the Cashless Economy
2020 accelerated the shift to digital payments. Learn how merchants are adapting and understand what the "new normal" means for your business.
Patty Benitez
Senior Vice President of Sales
APS Payments
Visit the Expo area to chat with vendors and enter to win prizes!
Pricing Pains in the Supply Chain
Let's dive into the challenges distributors, manufacturers, and wholesalers face when it comes to pricing like rebates & unit of measure.
Alicia Weigel
Technical Sales Team Lead
Rockton Software
Acumatica Developer Resources
Hear about working on the Acumatica Platform versus other ERP systems. Learn about all the great resources and programs available for developers, such as the Quick Start Guide for Developers and the Developer MVP Program.
Nicole Ronchetti
Senior Technical Consultant
DSD Business Systems
Mark Frank
Platform Evangelist
Acumatica
Starbucks, Trivia, and Sales Tax
Deep dive into unique, interesting, and sometimes downright wacky tax laws. Attendees will have the chance to receive a Starbucks gift card!
Laynie Kohlman
Sr. Strategic Alliance Manager
Avalara
The Future of Modern Financial Reporting for Acumatica
Is your financial reporting limiting your growth? Its time to eliminate static spreadsheets & crush goals with advanced financial reporting.
Page Schrock
Solutions Consultant
Phocas Software
Jamie Brooks
Partner Alliance Manager
Phocas Software
How to Automate Your EDI and e-Commerce Orders with TrueCommerce
Let TrueCommerce help you integrate everything from EDI, to storefronts/marketplaces, to fulfillment, to Acumatica, to whatever comes next.
Jeff Franklin
Channel Manager
TrueCommerce
Facilities Management Excellence, Automated Cost Controls
Are your building maintenance and repair practices leaking a lot of money? Learn about the CMMS solution directly connected to Acumatica.
John Dynes
Director of Partner Sales
Corrigo
Data Automation & Smart Integrations: Future of B2B Commerce
Integrate Acumatica with any platform using Cloras, an intelligent iPaas, to manage and automate synchronize data across systems.
Praveen Venugopal
Solution Consultant
DCKAP
How Finance and Sales Can Nail Targets – Together
Join us to learn how integration between Acumatica Cloud ERP and our sales platform can increase cash flow and reduce debt.
Stan Deak
General Manager
Skynamo
Solving Excel-Hell and Data "House Divided" with BI
Data silos and multiple spreadsheets can be a nightmare. Learn how DataSelf helps you consolidate all your data for easy and insightful analysis.
Joni Girardi
Founder and CEO
DataSelf
Implementing the Internal Customer Principle
Learn how to implement internal customer principle in scope of the whole company with help of an open source library developed by Acumatica MVPs.
Yuriy Zaletskyy
Acumatica Solutions Architect
Kensium
Embedded Full-Service EDI with Acumatica
Learn how SPS Commerce native EDI solution with Acumatica and full-service approach has eliminated EDI involvement from our 120+ Acumatica customers.

Mike Miller
Sr. Channel Sales Manager
SPSCommerce
Visit the Expo area to chat with vendors and enter to win prizes!
Happy Hour Sponsored by Avalara
— Registration required.
— Link to register for the Happy Hour will be emailed closer to the event.
Keynote – The Road to Acumatica Summit 2021
Louisa Gooding
Sr. Business Development Manager
Acumatica

The Acumatica "Stuff That Should Never Happen" Dashboard
Dear Accountants, attend this session to learn how to create an Acumatica Dashboard that catches "bad stuff" in Acumatica before month-end.
Tim Rodman
ERP Implementation Consultant
AUG Forums, LLC
Extend the Value of Acumatica – Automate Accounts Payable & Beyond
Learn how DocLink, our document management solution, can enhance Acumatica to eliminate your paper-based processes in Accounts Payable & beyond.
Peri Lynn Silkwood
Sales Director Southwest Region
Altec
Acumatica Shipping – Ship From The Cloud With StarShip!
Simplify your shipping process with our latest release – StarShip CLOUD! Now available with monthly SaaS pricing or discounted annual payment.
Matt St. John
Sales Executive
V-Technologies
Workforce Go! HCM – Payroll Time & HR for Acumatica
Better Together! With our bidirectional integration, Workforce Go! HCM Payroll Time & HR come together with Acumatica for a unified solution.
Chris Goheen
President
WorkForce Go
Leader's Journey: Arrive, Survive, & Thrive as a Woman in Tech
Hear our panel, which includes Susan Perlmutter (Chief Revenue Officer at REPAY), Kayley Bell (CEO at DSD Business Systems), and Patricia Bennett (CEO at PC Bennett), discuss their leadership journey and how far they have come to get where they are today (challenges and overcoming obstacles).
Moderated by:
Patty Benitez
Senior Vice President of Channel
APS Payments
Key Strategies to Drive Accounts Receivable Transformation
We'll cover best practices and tools for improving data management, leveraging automation, and increasing transparency in your Accounts Receivable process.
Tim Teeter
VP Business Development
YayPay
Spend Management Lessons Learned in 2020
With supply chains disrupted, companies have had to dramatically rethink the way they manage procurement. Learn which trends are here to stay.
Foy Mainor
VP of Sales
Paramount WorkPlace
How Users and Partners Benefit from the Acumatica ISV Program
By creating partnerships with a wide array of technology partners, Acumatica has built one of the best ISV ecosystems around. Learn more!
Shawn Slavin
President
Information Technology Alliance (ITA)
Christian Lindberg
VP Partner Solutions
Acumatica
Managing Your Discrete Manufacturing – Make to Order Business
We'll walk you through a business case showing the possibilities in the Make to Order process using the Acumatica Manufacturing Edition.
Toon Six
Owner and President
Internet Customer Solutions
The Expanding Role of Retail in Modern Commerce
The role played by retail software has now changed forever. Discover why 1Retail is a necessary component of any omnichannel experience.
Supply Chains Under Stress: Inventory Best Practices
Inventory expert Russ Graf from NETSTOCK discusses how your supply chain business can reduce risk and drive more profit from your inventory.
Russ Graf
VP of Channel Management
NETSTOCK
Visit the Expo area to chat with vendors and enter to win prizes!
The New Normal – AP Automation for Acumatica Customers
Manual accounts payable are complicated by decentralization and remote work. Accounts Payable automation removes these challenges for Acumatica users.
Chris Laga
Senior Sales Executive
Paypool
Exciting New Features in Acumatica 2020 R2
We'll share some of the exciting new features and functionality in Acumatica 2020 R2 which is now available to the public and we might hint at things to come.
Douglas Johnson
VP of Product Management
Acumatica
Game Time and Giveaways Sponsored by APS Payments
Join APS Payments for games, giveaways and networking.
Note: Agenda subject to change without notice, all times listed are Eastern Standard Time (UTC-4).