Affiliates
We work in partnership with a number of resources providing services and opportunities to connect with other Acumatica users and partners.
Here are some of the other affiliate resources to help you with your Acumatica journey:
Marketing Resources for VARs & ISVs

ERPVAR is an outsourced marketing agency with over 20 years ERP industry experience. We help our exclusive group of ERP VARs and ISVs generate inbound leads with custom campaigns. As a certified HubSpot partner, we implement, support and train our HubSpot clients as part of their marketing team. Our popular ERPVAR.com website attracts leads with expert content, directory, blogs and webinars.

Group blog sites where ERP Cloud experts provide comparisons, opinions and education to professionals in the ERP software selection process. Acumatica VAR and ISV Partners are invited to join to get found and get their message out to a larger audience.

DAB Partners helps mid-market ISV companies grow and strengthen their partner and referral networks. From high level advisory services to hands-on marketing activities, DAB Partners works with ISVs to help them stay top of mind with existing partners and recruit and onboard new ones.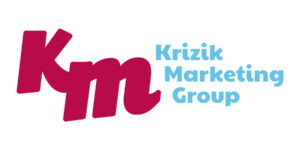 Krizik Marketing specializes in helping VARs and ISVs build and grow their marketing engines, paving the way for consistent lead generation. Having worked for publishers, VARs and ISVs ourselves, we know what it takes, and have the relationships, templates and knowledge to get traction quickly. Our clients love our no-nonsense approach, creativity, and flexibility to work with whatever team you have in place. Whether you are looking to build your marketing muscle, launch your ERP or ISV practice in a new market, or accelerate your growth, KMG has the tools, resources and know-how to get the job done. And, we're kind of a fun bunch, too.

A boutique marketing bureau working with technology partners to overcome digital marketing challenges, leverage the power of social media maximize social footprint, and ultimately drive more leads.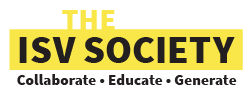 The ISV Society is a community to support and help you create joint marketing initiatives and generate leads throughout the year.
Business Services for VARs and ISVs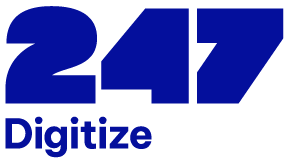 247Digitize is an Acumatica bookkeeping service provider that helps derive the best value from your Acumatica investment by maintaining your books utilizing Acumatica's best practices and guidelines.

DyNexus Recruiting offers recruitment, staffing & other workforce services through Acumatica's Success Services for Acumatica (SSA) program, a suite of workforce development services exclusively offered to Acumatica's Partners and their customers that enable and accelerate their success. DyNexus' SSA services include:
Certification2Hire®: Screened, qualified and Acumatica-badged ERP professionals for hire. Acumatica partners can browse profiles and interview candidates of interest.
Guaranteed Placement Recruiting: Low-fee, full-service, guaranteed-placement recruiting.
On-Demand Staffing:  Expert Acumatica developers, business analysts, accountants/controllers and report specialists available on-demand, as-needed, on a contract basis.
To date, DyNexus has helped over 70 Acumatica partners find, hire and train the right people at the right time. Learn more about the offerings of the SSA at DyNexusGroup.com, or on the Acumatica Partner Portal.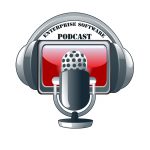 Enterprise Software Podcast is an independent podcast hosted by industry veterans Bob McAdam, Todd McDaniel, and Darcy Boerio talk all things mid-market ERP about twice a month. News, views, reviews, and interviews for CEOs, CIOs, developers, users, and partners.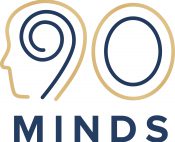 90 Minds is an independent, member-only forum for ERP consultants and VARs in North America collaborating around the clock to help our members with their clients' software and other business consulting needs.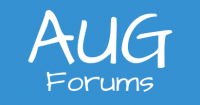 AUG is an Acumatica User Group. AUG Forums provide an online place for Acumatica users to ask questions about Acumatica, share information about Acumatica, and improve their Acumatica skill set.

Information Technology Alliance (ITA) is a pre-eminent and highly regarded membership based organization of owners and senior leaders of businesses that provide technology and business solutions (products and services) to small and mid-sized companies. ITA is a selective, vendor independent group of highly ethical people who are committed to sharing the skills and experiences that make them successful.