acu-connect 2022 Virtual Holiday Social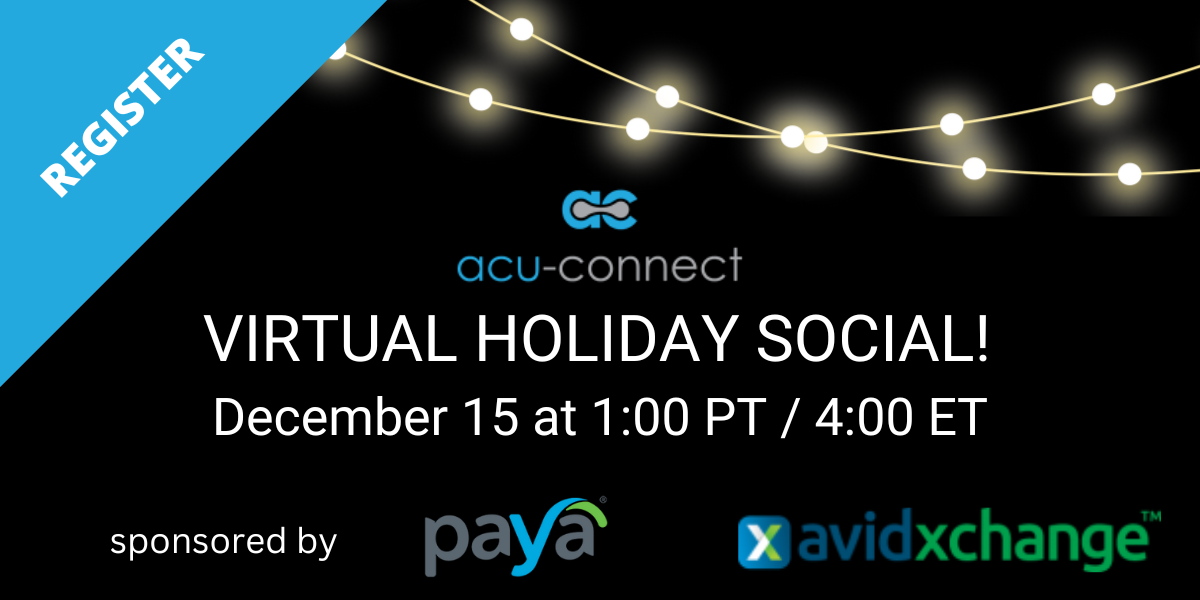 Join the acu-connect community for a festive, light-hearted, casual holiday get together!
There's no formal agenda, no demos, and certainly no recording… Just an opportunity for fun while networking with other Acumatica users and experts during our annual virtual holiday event.
We'll discuss plans for Summit next month and common business challenges Acumatica users face such as technology challenges and labor & supply chain issues.
Since we can't do a cookie swap, email us your favorite recipe for a sweet treat swap. We'll put all the recipes together and email them out.
Also, if you wear something festive you could win a prize.
So pour a drink, turn on your camera, and join us! 
Date: December 15, 2022
Time: 4:00 pm EST/1:00 pm PST
Thank you to our generous sponsors – Paya and AvidXchange