acu-connect Virtual Happy Hour - March 16, 2023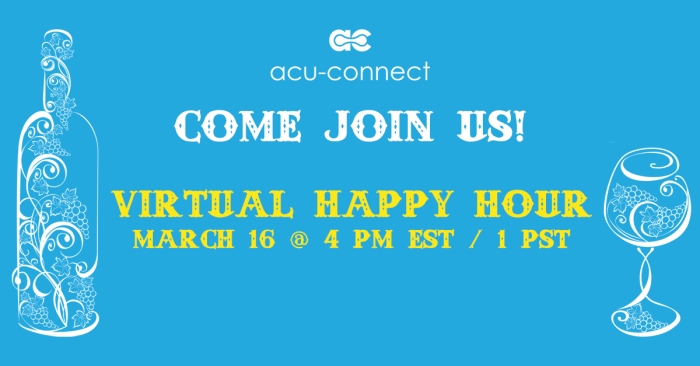 Come Raise Your Glass with the acu-connect Community!
Join the acu-connect team along with other members of the acu-connect community for an interactive, informative, and light-hearted get together.
There is no formal agenda, no demo, and certainly no recording. Just some informative and light-hearted conversation.
So don't miss this opportunity to connect with others in the acu-connect community – register today!
Date: March 16, 2023
Time: 4PM EST