Navigating Year-End with AP Best Practices and Pricing Solutions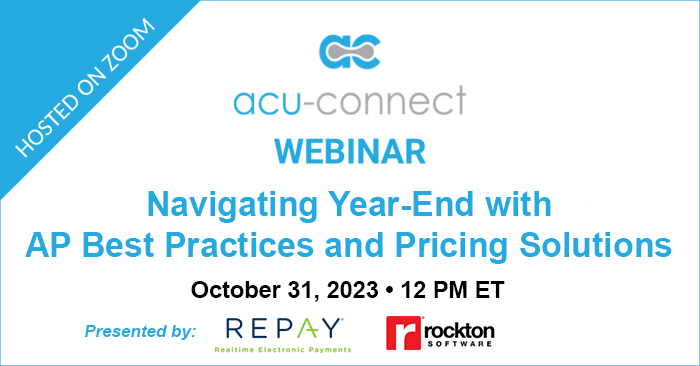 As 2023 comes to a close, it is time to wrap up the year with some best practices that will help button up the year and position you for success in 2024. Join Rockton and Repay for a lively tour of solid AP practices and Pricing Management solutions that keep you on track and set you up for a banner year.
What better way to make a year-end happier than with a simple and effective Acumatica Accounts Payable (AP) Vendor Payments integration and Pricing Management tool review? Join us for this presentation and we will share how to end this year with SAVINGS from reducing accounts payable costs, streamlining AP, and mitigating risk and fraud along with strategies and tactics to conquer pricing once and for all!
Presented by:
Mark Rockwell (Rockton Software)
Nicole Benitez (REPAY)
Date: Oct 31, 2023
Time: 12:00 PM ET/ 9:00 AM PT